Athlete management
Maximize your capacity and efficiency in coaching your athletes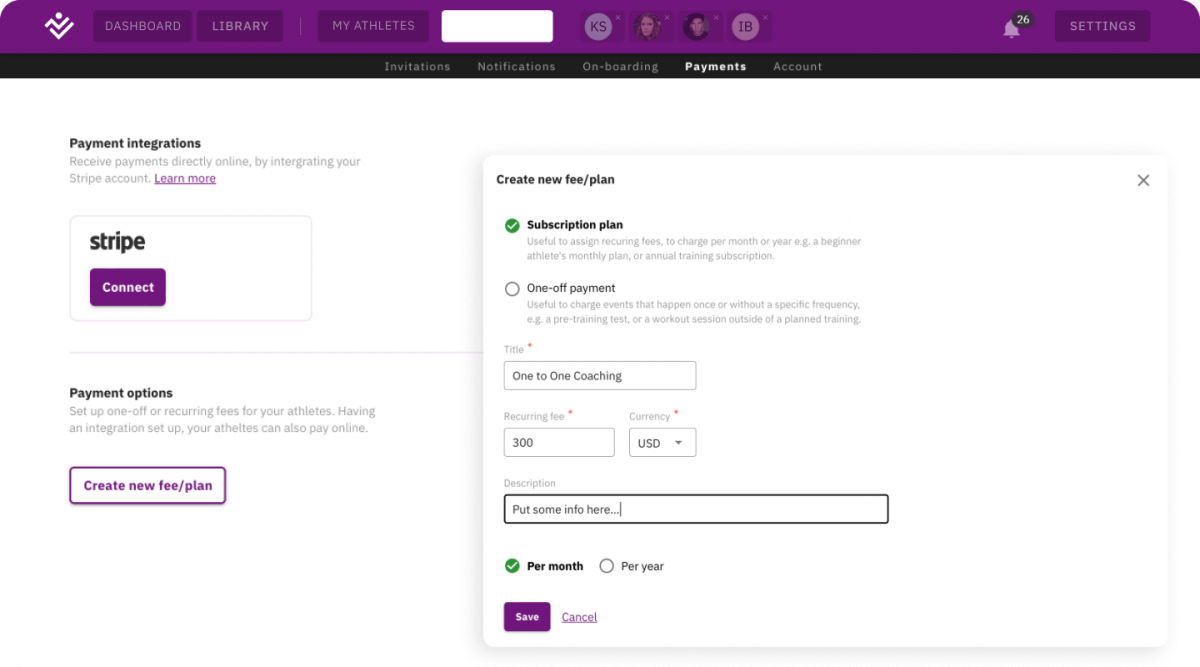 Integrated Payments
Accept and manage payments from your athletes with ease and security. Streamline your payment management process, and focus on what you do best: Coaching!
Analytics insights
Detailed information regarding each workout for every athlete. No more tedious spreadsheets with endless hours of analysis.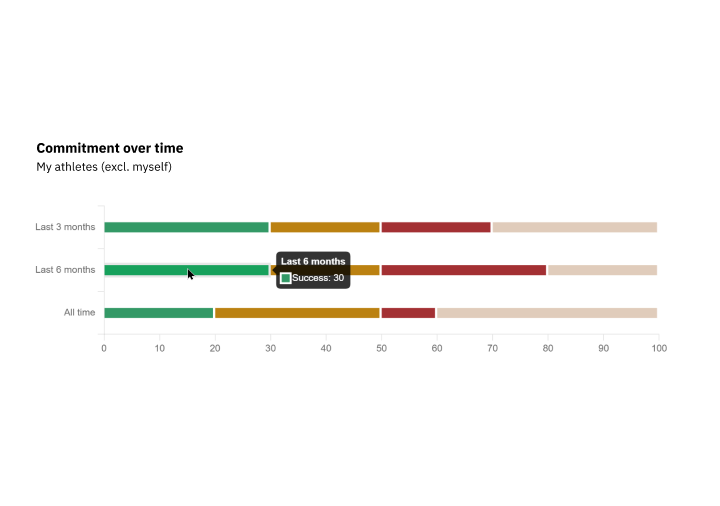 Progress reports
Get a glance at the progress of your team or individual athletes on a comprehensive summary and make the readjustments you need, in moments.
Athlete grouping
Organize athletes into multiple custom groups, for better communication & management, and fast interaction, leveraging group motivation.
Activity feed
View the last training sessions of your athletes in a quick, summarized digest. Managing your communications is a breeze.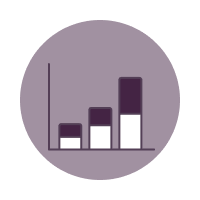 Detailed Overviews
An overview for every athlete, complete with thresholds (with historical data), progress, personal bests (on various distances and timeframes), and more!
Mute athletes
Mute inactive athletes and stop receiving emails and notifications for them, for as long as they remain inactive . Reactivate them later with a click of a button!
Hassle-free athlete onboarding
Create custom questionnaires and forms and help athletes through the process. Receive medical certificates or signed forms, collect all the files in one place, keep a record on their personal bests and identify their actual level!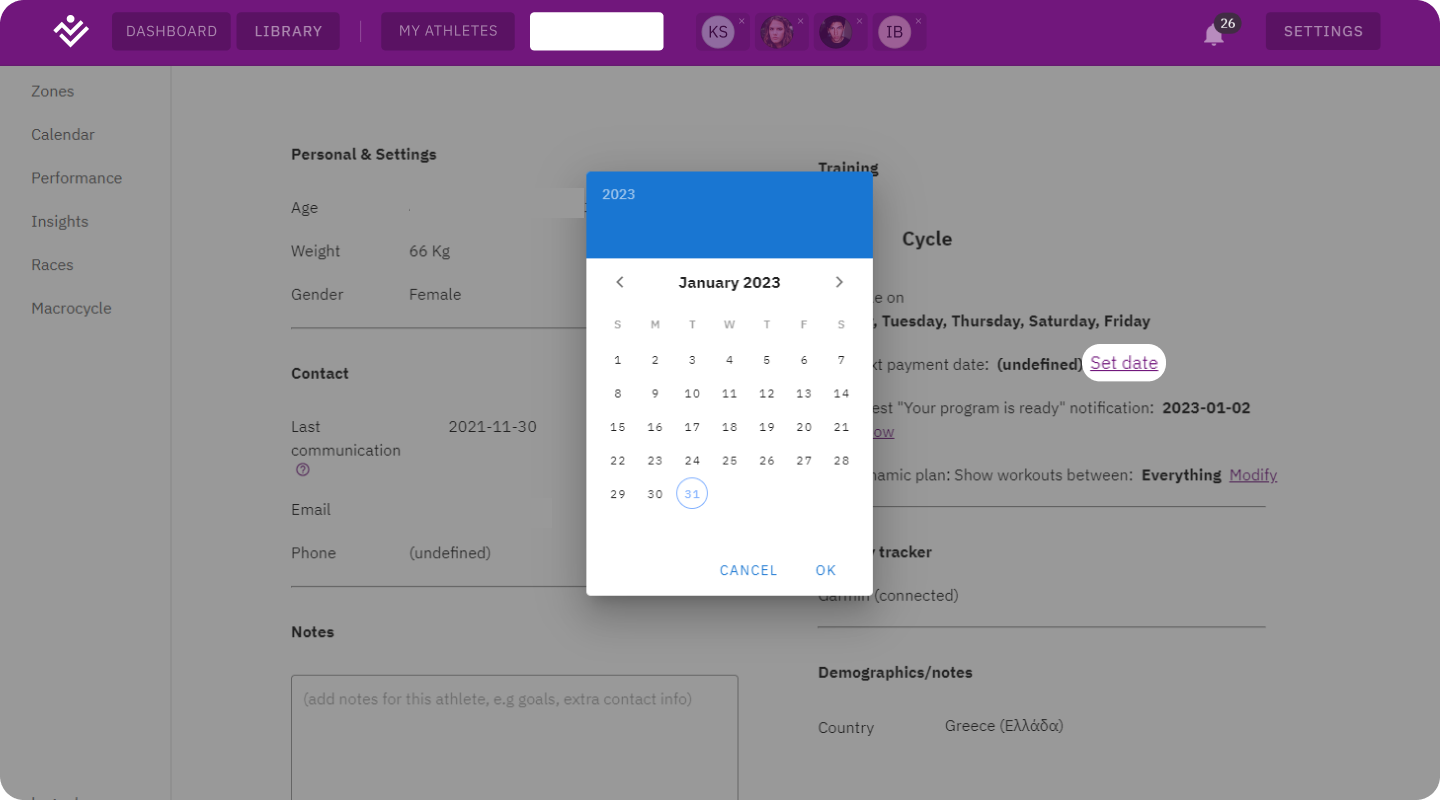 Automated payments
Make your payments through the automated payments system and save yourself the hassle of having to worry about subscription renewals, upgrades or cancellations.
Athlete filtering
Filter and monitor your athletes, at a glance. Who missed a training session? Who veered off course?
Athlete management
was last modified:
May 5th, 2023
by